Tamarillo – have you heard of these before? No, not tomatillos, tamarillos! They are also referred to as 'tree tomatoes' in English. This is the first time I'm working with them and even eating them! They are originally from South America – Ecuador being a big consumer of tamarillos. I was fortunate to receive some …
Let's make this delish salsa!! It's really easy, has SO much flavor, and pretty much goes well with everything. Bathing in it is an option to, if that's your thang. I would make a big batch of this on a Sunday, and eat it throughout the week! Since this is a fresh salsa with no preservatives, it'll stay good for about a week. I wouldn't push it beyond that… I mean… if it even lasts that long! Tip: allow it to completely cool down before transferring it to an airtight mason jar. This would also taste FANTASTIC on a brekkie sandwich, obviously in a burrito, and on top of literally anything!
Roasted Tamarillo Salsa:
4 tamarillos (tree tomatoes) – mine are from

Tropical Fruit Box USA
3 cloves of garlic – keep peels on
1 medium yellow onion – quartered lengthwise, keep peels on
cooking spray
4 dried red chilies
1/2 tsp cumin seeds
1/2 fresh lime
1 tbsp sugar
1-2 tsp agave
Salt
Black pepper
2 tbsp chopped fresh coriander + more for garnishing
1) Preheat oven 350 degrees.
2) Line a baking sheet with foil, spray with cooking spray. Place the tamarillos, garlic, and onions on the sheet. Bake for 10-15 minutes, turning once until the tamarillos are completely soft and the skins are falling off. Remove and allow to cool.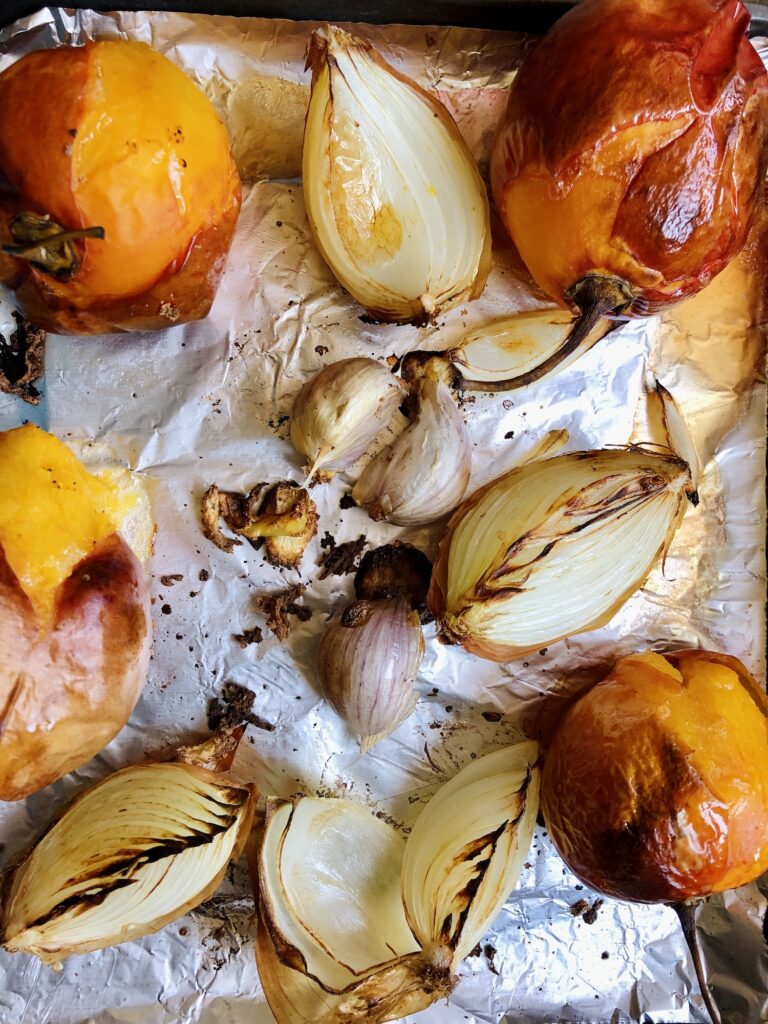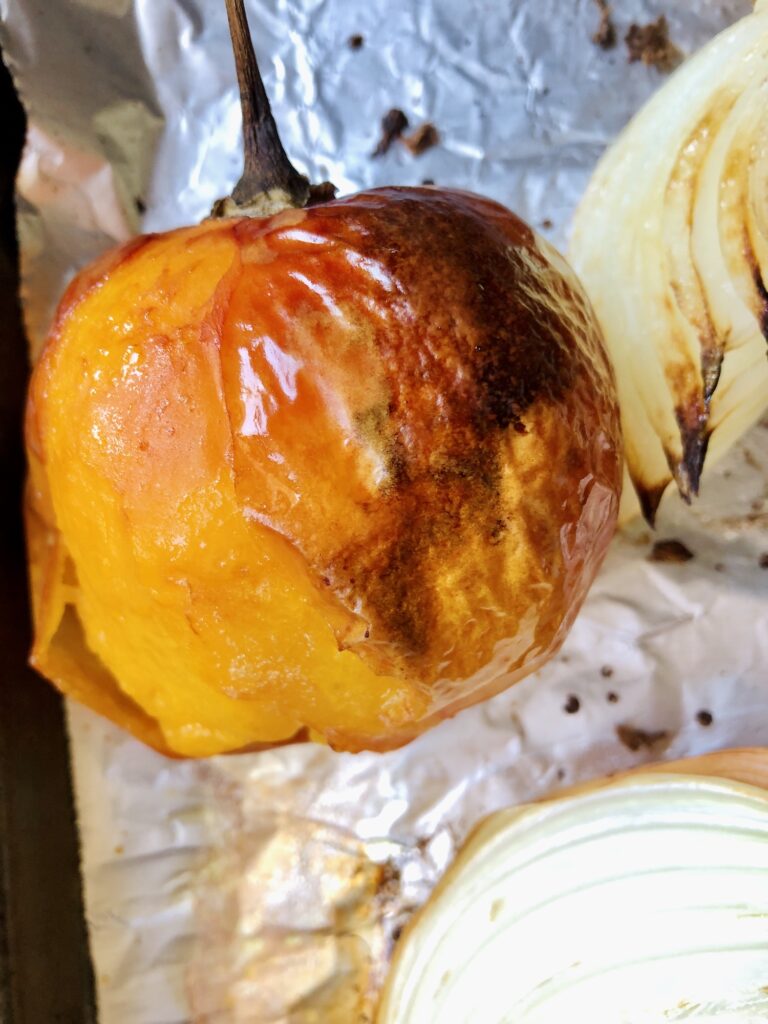 3) While the veggies cool, toast the dried chilies and cumin seeds in a small skillet over medium low flame until fragrant – about 2-3 minutes.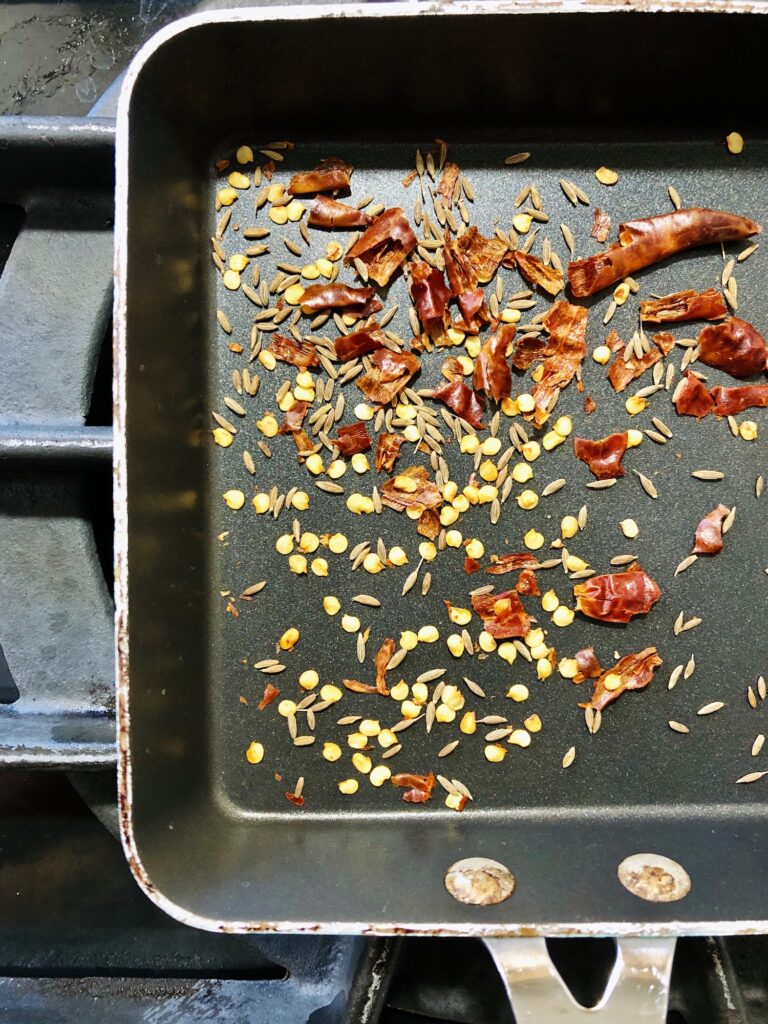 Remove and place into a mortar & pestle. Crush until finely ground.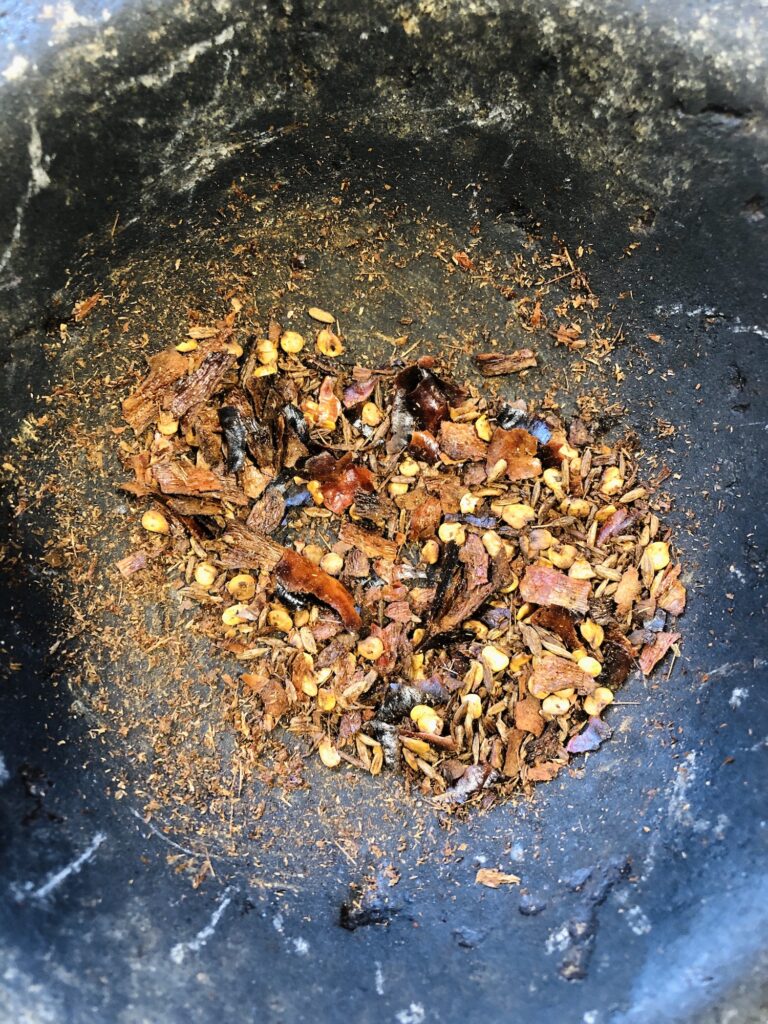 You have the option of grounding up your roasted garlic with your spices in this mortar and pestle like I did (pictured below). Otherwise, you can just pop it in the blender in the next step!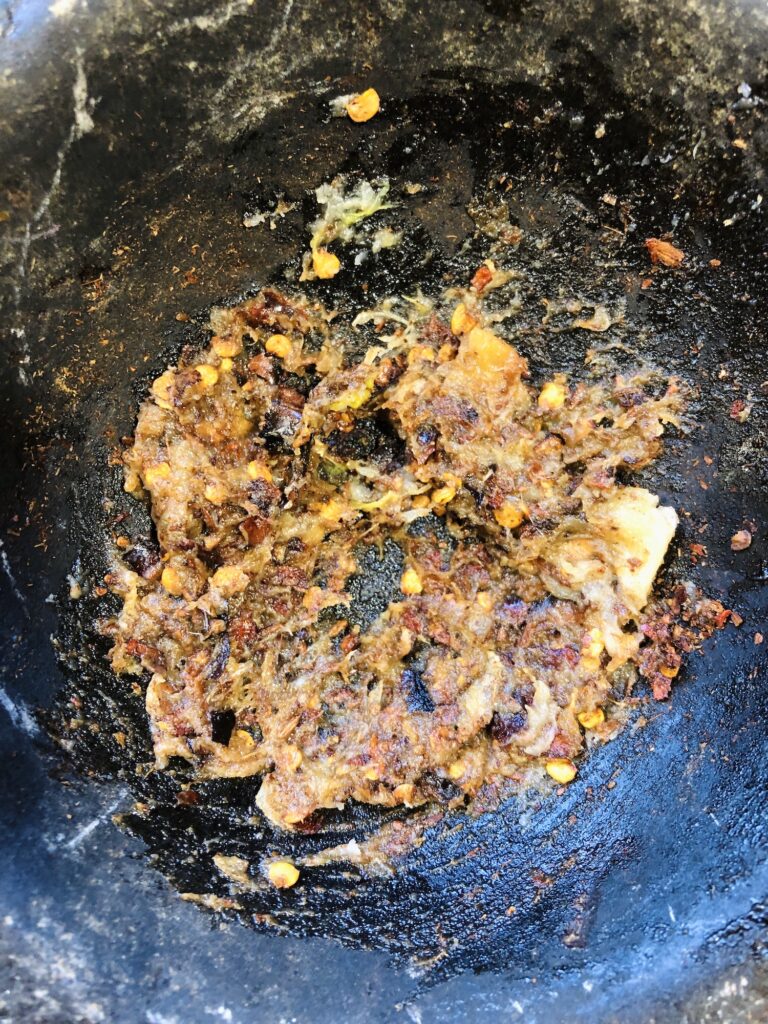 4) Peel all the veggies, place into a blender with the cumin spice mix, fresh lime juice, salt, pepper, agave and sugar. Pulse until just combined. Taste. Adjust for salt and sugar if necessary. Tamarillo is VERY bitter so it may require a bit more sugar or agave! Mix in the fresh chopped coriander right at the end. Serve with tortilla chips!